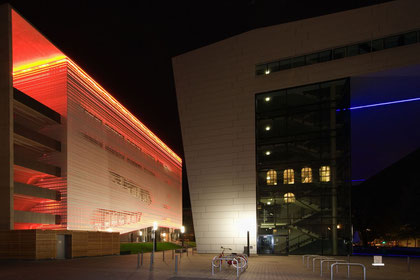 The International Conference on Seismic Design of Industrial Facilities will provide an excellent opportunity for firms, companies and other organisations in the various fields of earthquake engineering and plant design to showcase their expertise, products and services to both the local and the international conference participants. The exhibition is equally open to product and software developers, plant construction companies, knowledge based services as well as publishing and educational institutions.
Location of exhibition
SuperC, 6th floor
RWTH Aachen
Templergraben 57
52062 Aachen
Germany
The exhibition stands will be located close to the refreshments gallery of the conference venue ensuring the best possible exposure of the exhibits to the conference participants.
Exhibition secretariat
Dr. Christoph Butenweg
Tel.: +49-(0)241-80 25088
Fax: +49-(0)241-80 22303
General information
Registration deadline for exhibition space: 30.04.2013
Standard size of stands: approx. 5m²
Tables and boards are provided
Electricity is available, water connections are not available.
Cost excl. VAT: 1000 €
The price includes 1 conference ticket for the SeDIF-Conference and one set of proceedings
For further details, please take a look at the reservation form.
Reservation of exhibition space:
In order to make a booking, exhibitors are requested to complete the reservation form and return it to the conference organisers.